In today's world, no one is immune from the sudden loss of a job. Whether you've just lost your job or are concerned about the possibility of a job loss, we can give you the information you need to help protect your financial security and help better adapt to your new situation.
---
A LIMITED TIME FREE OFFER ! ! ! !
"You're Not Alone"
Living As An Alzheimer's Caregiver
By: Julieanne E. Steinbacher, Esquire, CELA
In this book, you will discover:
Effective communication strategies

How to deal with the stresses of caregiving

Stages and behaviors of Alzheimer's disease

How to plan ahead for legal matters and care costs

And much more!
Finding out a person close to you has been diagnosed with Alzheimer's disease is one of life's major challenges and being responsible for their care is equally challenging. Set aside a couple hours and read this important and impactful book.
For your FREE copy.. Call us at 800-722-0610.
---
Is Your #1 Retirement Concern Running Out Of Money???
Stress Test Your Investments.
Get Your FREE Risk Score.
Does It Match Your Portfolio??
Click here to get your number:
(We will be in touch to explain how this number will impact your investments.
Link works best with Microsoft Edge, Google Chrome, Firefox or Safari)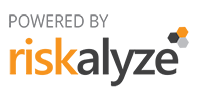 What is Riskalyze???
Riskalyze is cutting edge technology that identifies your acceptable levels of risk and reward with unparalleled accuracy. Using this tool, we ensure that your portfolio aligns with your investment goals and expectations.
It only takes 3 simple steps:
1. Capture Your Risk Number
The first step is to answer a 5-minute questionnaire that covers topics such as portfolio size, top financial goals, and what you're willing to risk for potential gains. Then we'll pinpoint your exact Risk Number to guide our decision-making process.
Then we will review your current investments.
It turns out 4 out of 5 people have more risk in their portfolios than they previously realized. Riskalyze technology empowers us to make sure the Risk Number of your portfolio matches your personal Risk Number.
2. Align Your Portfolio
After pinpointing your Risk Number, we'll craft a portfolio that aligns with your personal preferences and priorities, allowing you to feel comfortable with your expected outcomes. The resulting proposed portfolio will include projections for the potential gains and losses we should expect over time.
3. Meet Your Retirement Goals
We will also review your progress toward your financial goals by building a Retirement Map. When we are finished, you'll fully understand what we can do to increase the probability of success.
---