---
Is Your #1 Retirement Concern
Running Out Of Money???
Stress Test Your Investments.
Get Your FREE Risk Score.
Does It Match Your Portfolio??
Click here to get your number:
(We will be in touch to explain how this number will impact your investments.
Link works best with Microsoft Edge, Google Chrome, Firefox or Safari)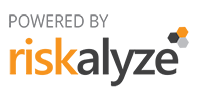 What is Riskalyze???
Riskalyze is cutting edge technology that identifies your acceptable levels of risk and reward with unparalleled accuracy. Using this tool, we ensure that your portfolio aligns with your investment goals and expectations.
It only takes 3 simple steps:
1. Capture Your Risk Number
The first step is to answer a 5-minute questionnaire that covers topics such as portfolio size, top financial goals, and what you're willing to risk for potential gains. Then we'll pinpoint your exact Risk Number to guide our decision-making process.
Then we will review your current investments.
It turns out 4 out of 5 people have more risk in their portfolios than they previously realized. Riskalyze technology empowers us to make sure the Risk Number of your portfolio matches your personal Risk Number.
2. Align Your Portfolio
After pinpointing your Risk Number, we'll craft a portfolio that aligns with your personal preferences and priorities, allowing you to feel comfortable with your expected outcomes. The resulting proposed portfolio will include projections for the potential gains and losses we should expect over time.
3. Meet Your Retirement Goals
We will also review your progress toward your financial goals by building a Retirement Map. When we are finished, you'll fully understand what we can do to increase the probability of success.
---
See the indicators economists rely on to understand the past, present, and potential future direction of the economy.

Review the potential benefits of an individual disability income policy vs. a group policy, as well as common riders.

Low inflation may seem like good news, but it has a darker side. See which factors might be driving down inflation in the United States.

Explore the benefits of individual life insurance versus work-based coverage, and compare term and permanent policies.